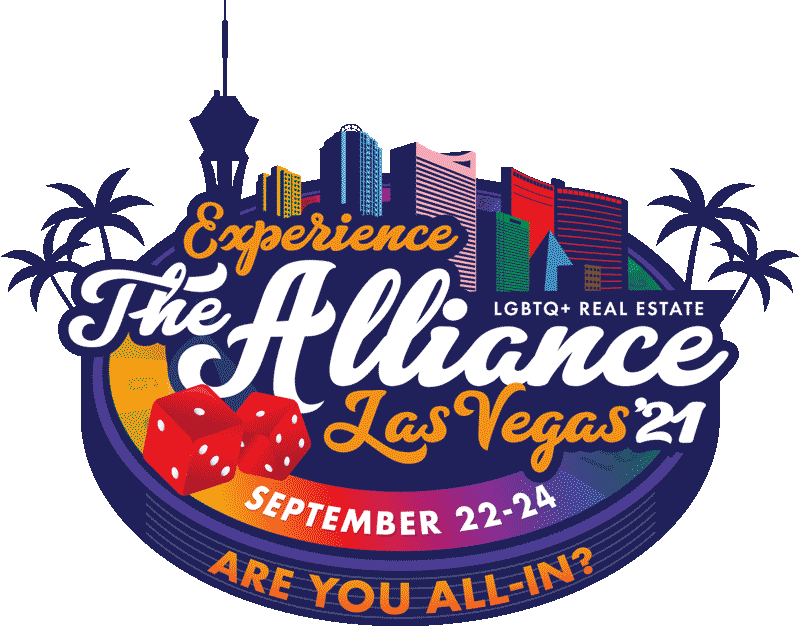 THE PREMIER LGBTQ+ REAL ESTATE & HOUSING INDUSTRY CONFERENCE
HILTON LAS VEGAS AT RESORTS WORLD
The Premier LGBTQ+ Real Estate &
Housing Industry Conference
Have something to add to the show?
Limited breakout session speaking/presenting opportunities are available for the convention.  All applications submitted by April 12, 2021, will be considered and evaluated.  Selected speakers will be notified the week of April 19 to confirm. Speakers are responsible for their own travel and accommodations.  Click here to submit an application!
Limited exhibitor vendor registrations are still available for the Expo.  Additionally, limited 2021 Convention sponsorship is still available, but cannot be held nor guaranteed due to the pace at which they're being spoken for.  Please contact conferencesponsor@realestatealliance.org to have a conversation about opportunities available.
---
11:00a-12:00pm              Board of Directors Meeting
12:30p – 1:30pm               Chapter Presidents & Chapter Delegate Board Lunch Meeting 
1:00pm                              Hotel Check in available
1:30p – 2:30p                      Mortgage Advisory Council Meeting 

3:00-7:00pm
Registration Opens
8:00
2022 Officer Elections: Voting Opens
---
8:00-9:00am
Registration
9:00amOpening Session
---
11:50-12:30pm
Break/Voting/Expo
---
12:30pm
Lunch – Keynote Speaker
---
2:20-3:20pm
Breakout Sessions #1
---
3:30-4:20pm
Breakout Sessions #2
---
4:30-5:20pm
Breakout Sessions #3
---
9:00am – 9:30am
Opening Session
---
9:45-10:45am
Breakout Sessions
---
11:00am – 12:15pm
General Session Continues
---
12:30pm
Lunch – Keynote Speaker – TBA
---
2:10-5:00pm
General Session Continues
---
Additional details available on registration site.  Keynotes, Industry Speakers, additional breakout sessions, and more details TBA.
Additional announcements to be made over the next several weeks. 
We Are Proud To Introduce:
Resorts World Las Vegas, Opening June 24, 2021
Frequently Asked Questions