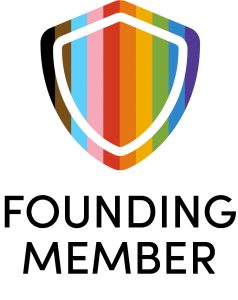 Join in 2020 and you will become a Founding Member, prominently displayed on your profile and listed as a Founding Member on our website.
Appraiser

Architect

Attorney

Builder/Developer

Estate Planner

Financial Advisor

General Contractor

Home Inspector

Home Stager

Home Warranty Agent

HUD Consultant

Instructor

Insurance Agent

Interior Designer

Lender – Commercial

Lender – Residential

Moving Professional

Photographer

Property Management

Real Estate Agent – Commercial

Real Estate Agent – Residential

Tax Advisor

Title/Escrow Agent

Transaction Coordinator

*Additional options on request – Email Us
Membership is open to industry professionals in the LGBTQ+ community and straight-identifying allies; those who support fair + equal housing.
Consumer Membership
Free
Free account for buyers, sellers, landlords and tenants
Unlisted account without a searchable profile
Connect with real estate professionals
Review real estate professionals
Keep updated with Alliance news
Professional Membership
$200.00 per Year.
Use discount code FOUNDER for $25 off the first year
Your profile listed on the customer and referral directory
Invitation to all local chapter events
Ability to use Alliance logo on marketing materials
Updates about Alliance and other LGBTQ+ real estate news
Access to members-only chats and forums
$25/year for each additional company or state
Professional Membership
$20.00 per Month.
Use discount code FOUNDER for your first month free
Same as annual plan but paid $20 per month with 12-month commitment
Adding additional companies or states is not allowed with this plan.
Non-Directory Membership
$75.00 per Year.
Use discount code FOUNDER for $15 off the first year
Ideal for owners, administrators, and others who are not in sales and do not want to be listed in the referral directory.
Invitation to all local chapter events
Ability to use Alliance logo on marketing materials
Updates about Alliance and other LGBTQ+ real estate news
Access to members-only chat and forums