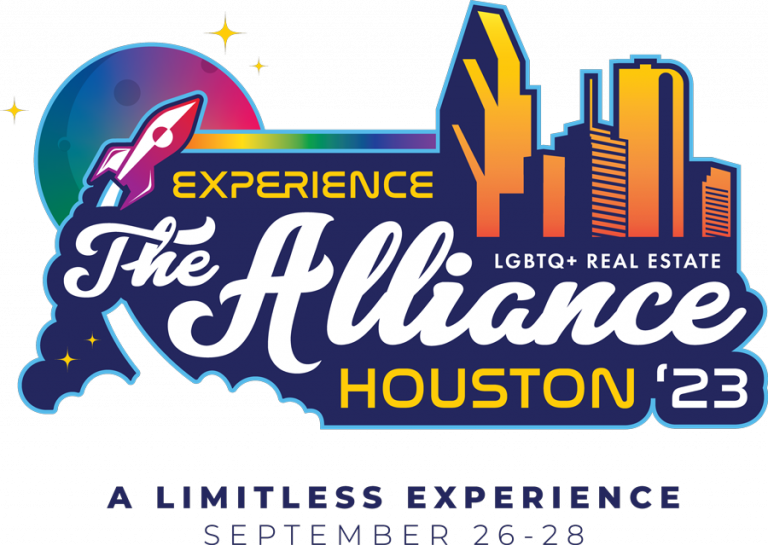 SPEAKER'S PRESENTATION FORM
THE LGBTQ+ REAL ESTATE ALLIANCE, INC. (The Alliance, Alliance) Annual Conference, provides attendees with educational, social, and networking opportunities. The program consists of keynote sessions, interactive workshops and panel breakout sessions. The goal of each session is to provide attendees with the most current specific tips, strategies and techniques that will have an immediate impact on their businesses. The interactive workshops are led by one or two individuals, and should be more a discussion between the Workshop Leaders and attendees. Panel presentations should include one moderator and three panelists. Although not mandatory, Presenters should be an Alliance Member or Ally who are well spoken and willing to share their systems and successes. The ALLIANCE invites qualified applicants who wish to speak at the 2023 Experience: The Alliance Annual Conference to select one of the suggested topics below.
Best or New Technology Tools
Best REALTOR Websites
Blogging (Intro, Intermediate, Advanced)
Building & Promoting Your Team
Building Brand Awareness
Building Your Referral Base
Building Your Specialty Market (eg. Condo Market)
Buyer Strategies
Creating a Mastermind Group
CRM – Managing Your Database
Cryptocurrencies & Metaverse
Real Estate
Customers for Life / Creating
Raving Fans
Fundraising & Community Service
Flipping / Remodeling Properties
Investment Strategies
LGBT Legal Issues
Listing Strategies
Managing Your Time – Time Blocking
Market Data Use / Knowing Your Numbers
Marketing To Your Community
Mobile Technology
Moving into Luxury Markets
Negotiating Skills and Scripts
Online Reputation Management
Rental Markets & Rental
Management
Retirement Strategies
Search Engine Optimization & Promotion
Selling LGBT Retirement Communities
Selling Resort Markets
Social Media Tools & Tips
Solo Agent Strategies
Special Needs of LGBT Families & REALTORS
Tax Strategies For Realtors
Other (please specify topic in your submission)
Submission deadline has passed, thank you for your interest! 
Submission Deadline is APRIL 28, 2023. If multiple entries are submitted for the same topic, it will be at the discretion of ALLIANCE to select the speaker for that topic. You may submit up to 3 topics and a completed Presentation Form must be submitted for each topic. Thank you for your submission.
THE ALLIANCE CONFERENCE EDUCATION COMMITTEE IS SOLELY RESPONSIBLE FOR SELECTING QUALIFIED CANDIDATES TO FILL THE AVAILABLE PRESENTER SLOTS FOR THE CONFERENCE. UP TO 3 ALTERNATE PRESENTERS WILL ALSO BE SELECTED SHOULD ANY OPENING BECOME AVAILABLE.