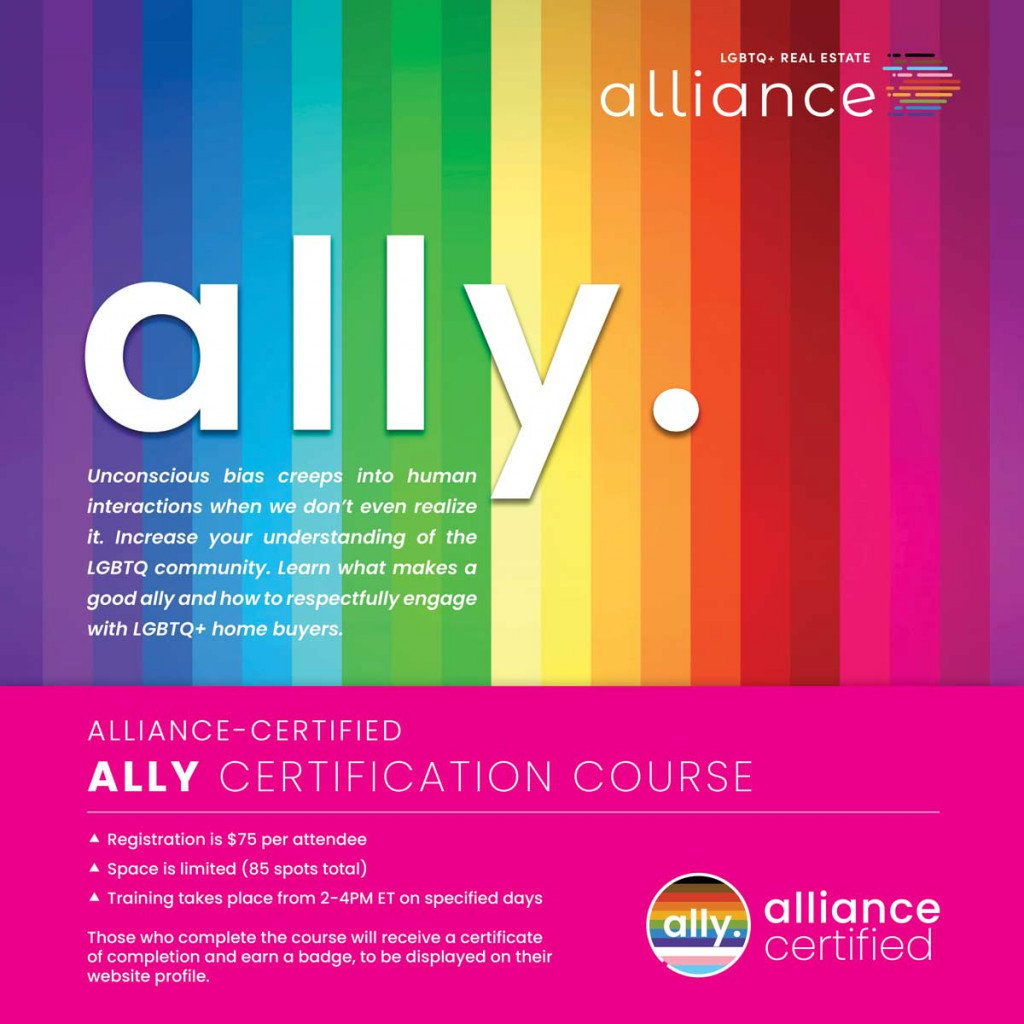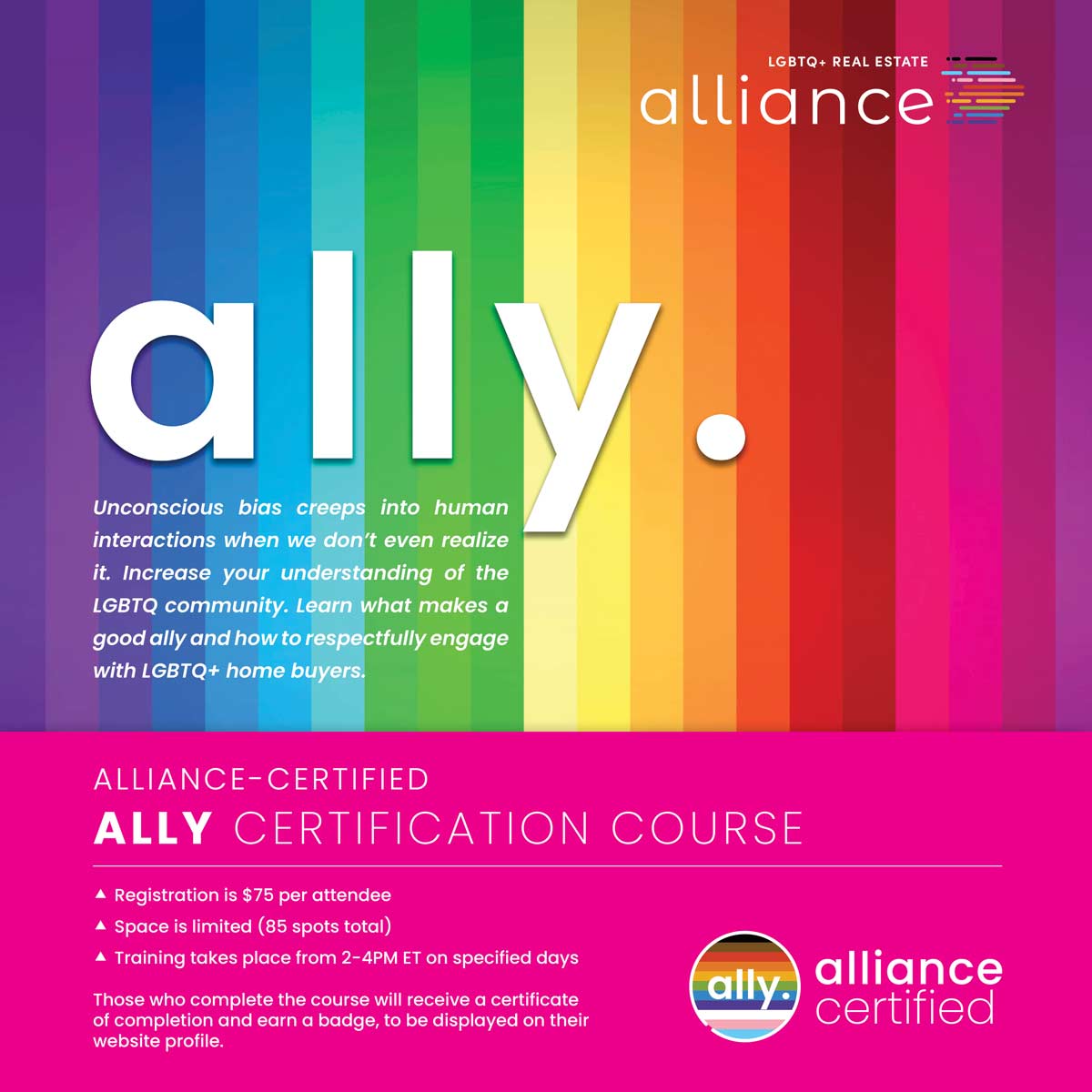 This thought-provoking and interactive session will help you develop a better understanding of the LGBTQ+ community and provide you with knowledge on how to work with potential home buyers and sellers who identify as part of the community. Intended for straight Allies, this course will open your eyes to discrimination issues LGBTQ+ clients face and help you start your journey in building cultural competency.
As this is a certification course, we require you to abide by our course attendance policies to receive your certification. By purchasing a ticket to this course, you acknowledge that:
– You must be present and visible for at least 90% of the Zoom call, using a Desktop/Laptop or stationary tablet webcam.
– You must attend for the entire duration of this course (sessions last no more than 2 hours).
– Failure to meet these requirements will result in denial of certification and forfeiture of admission fee.  Your honesty and active participation in this course is imperative to its success and impact!
– As this is the last ACA course of the year, no refunds or transfers will be given. Please ensure you can attend this session at the specified date and time prior to purchasing your ticket.