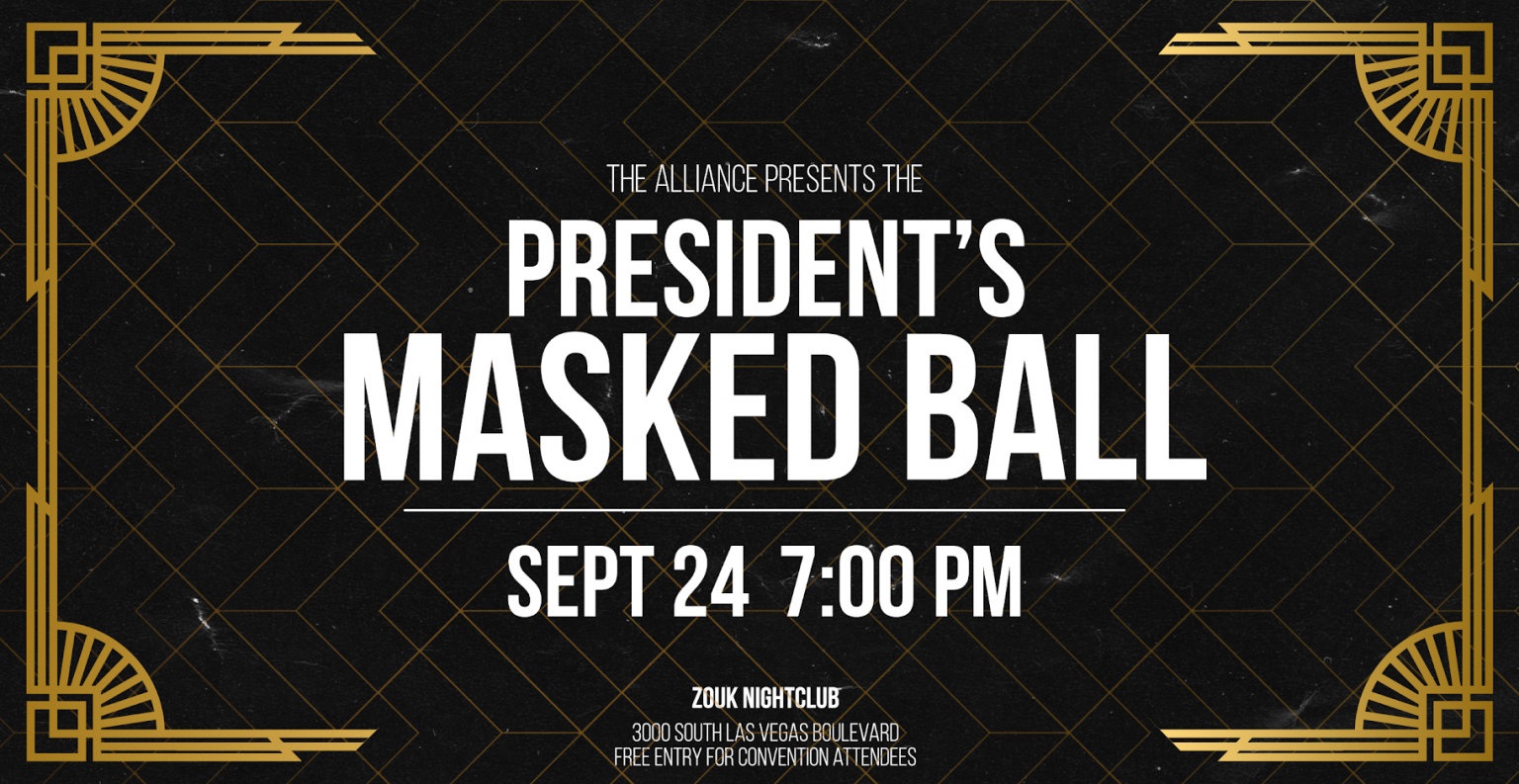 Experience: The Masked Ball
Proudly hosted at Las Vegas' newest and most exclusive nightclub on the Strip,
Zouk Nightclub
.  The First Annual President's Masked Ball is a tribute to the rich cultural diversity that composes the membership of the Alliance.  Guests will experience a carefully curated sensory experience of sound, motion, and light in this celebration of music and dance floors which literally held up the LGBTQ+ community for the past six decades.  
From Stonewall, to Studio 54, to The Abbey and the Gay 90's, and dancefloors around the world, this Ball honors legendary music and venues throughout the timeline of modern LGBTQ+ history. Despite our differences, we remember the tragedy which united us as the AIDS crisis swept through the 80's and 90's and the ongoing rampage of murders the trans community faces still today.  The universal languages of music and dance present the platform for identities and orientations to unite as one people to celebrate life together and find hope for tomorrow.  The road has been long, and though still on the journey, we travel together. 
We promise this evening will be unlike anything you've experienced; ever.  This is our Oscars.  This is our Met Gala.  This is our Pride.  This is our LGBTQ+ housing community.  This is our family.  Do not miss this incredible evening.