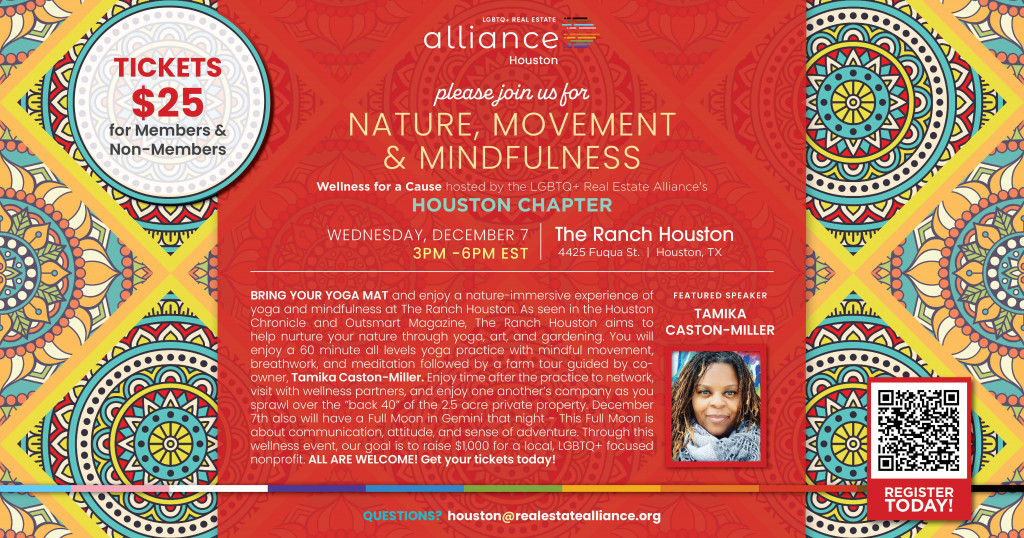 Bring your yoga mat and enjoy a nature-immersive experience of yoga and mindfulness at The Ranch Houston. As seen in the Houston Chronicle and Outsmart Magazine, The Ranch Houston aims to help nurture your nature through yoga, art, and gardening.
You will enjoy a 60-minute all levels yoga practice with mindful movement, breathwork, and meditation followed by a farm tour guided by co-owner, Tamika Caston-Miller. Enjoy time after the practice to network, visit with wellness partners, and enjoy one another's company as you sprawl over the "back 40" of the 2.5-acre private property.
December 7th also will have a Full Moon in Gemini that night – This Full Moon is about communication, attitude, and a sense of adventure. Through this wellness event, our goal is to raise $1,000 for the nonprofit, The Mahogany Project.
ALL ARE WELCOME! Get your tickets today!
FEATURED SPEAKERS:
Tamika Caston-Miller, Co-Owner of The Ranch Houston