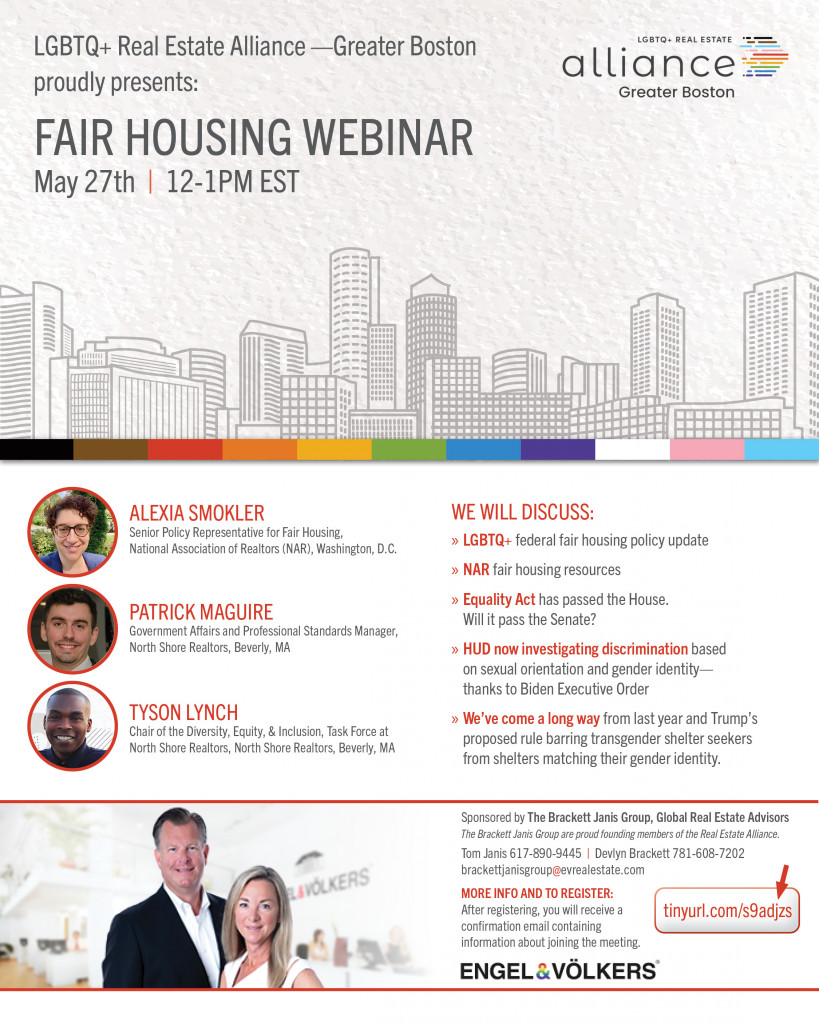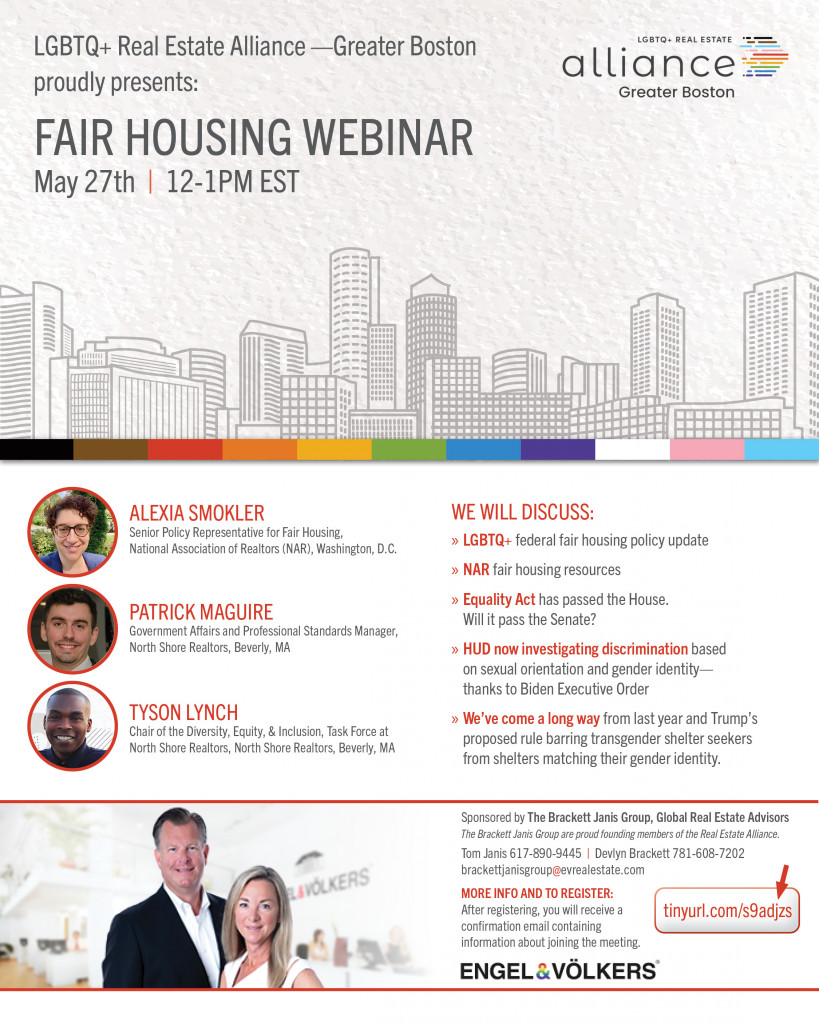 GUEST SPEAKERS:
ALEXIA SMOKLER – Senior Policy Representative for Fair Housing, National Association of Realtors (NAR),
Washington, D.C.
PATRICK MAGUIRE – Government Affairs and Professional Standards Manager, North Shore Realtors, Beverly, MA
TYSON LYNCH – Chair of the Diversity, Equity, & Inclusion, Task Force at North Shore Realtors, North Shore Realtors, Beverly, MA
What we will discuss!
* LGBTQ+ federal fair housing policy update
* NAR fair housing resources
* Equality Act has passed the House. Will it pass the Senate?
* HUD now investigating discrimination based on sexual orientation and gender identity – thanks to Biden Executive Order
* We've come a long way from last year and Trump's proposed rule barring
transgender shelter seekers from shelters matching their gender identity.
Sponsored by The Brackett Janis Group, Global Real Estate Advisors