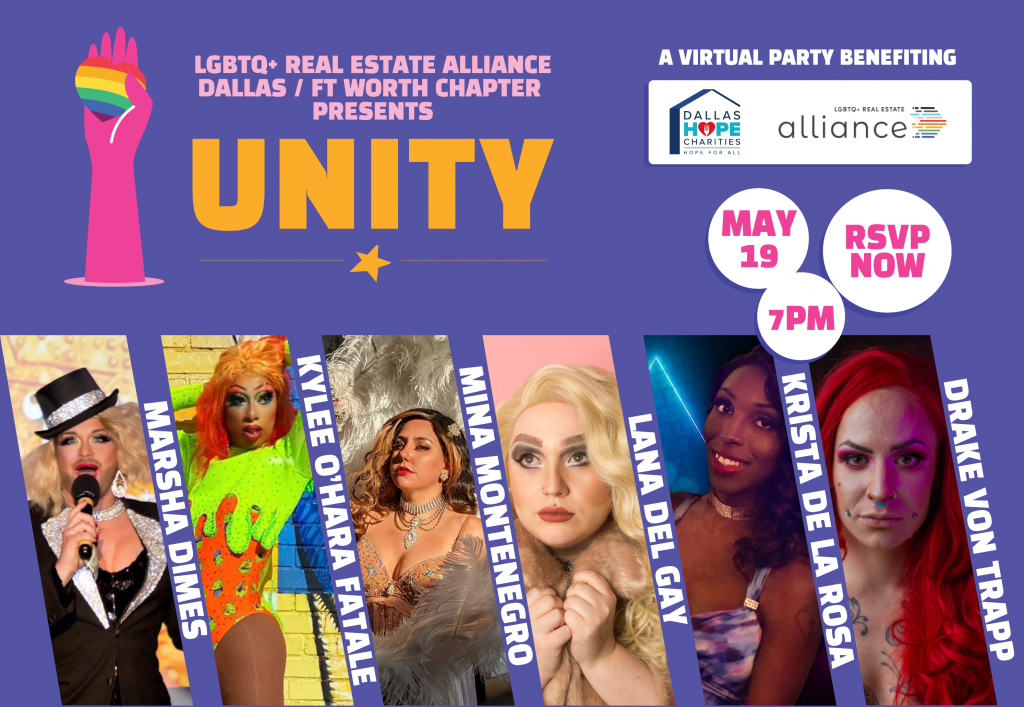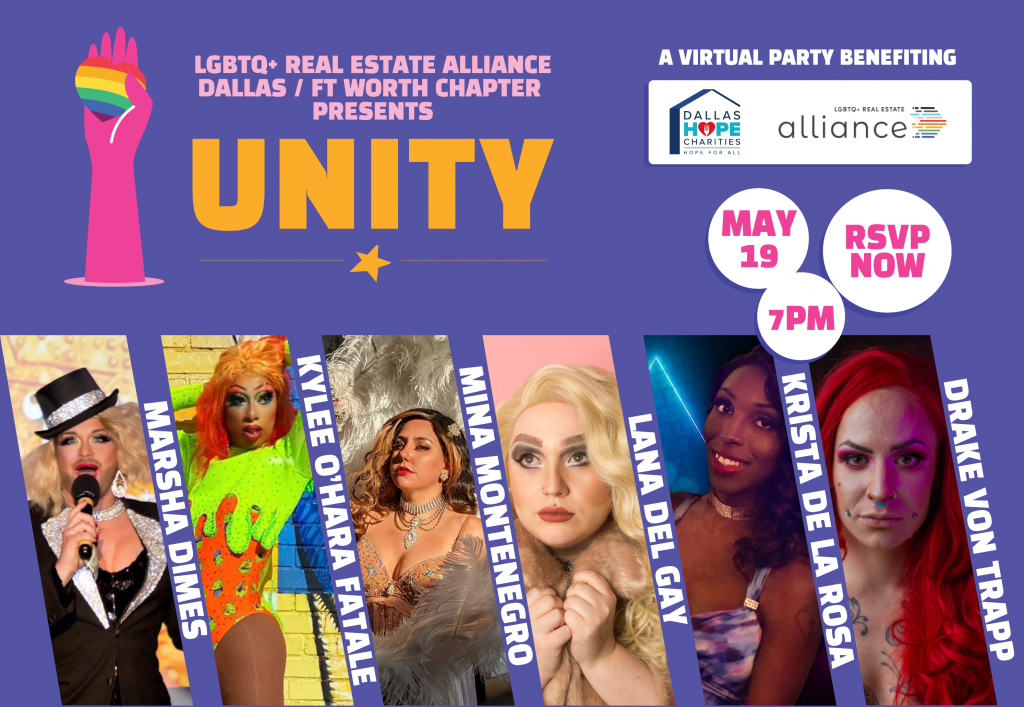 Join us for UNITY! This virtual party and fund
raiser will feature burlesque and drag entertainers and will be hosted by Dallas' Charity Queen, Marsha Dimes.
Funds raised support the LGBTQ+ Real Estate Alliance Dallas / Ft Worth Chapter and Dallas Hope Charities.
UPDATE: We will have a COVID-SAFEWATCH PARTY at THE ROUND UP in the RED ROOM.
The stream will be broadcast for free.